Flower Cake (Buttercream)
Price

RM300.00 - RM580.00

Availability
In Stock

Size

Flavour

Quantity
Description
Highlight
Floral cake
Everyone loves flowers!
Flower Cake (real flower used)
→ Suitable for Wedding, Bridal Shower, Birthday
→ Display time up to 4 hours (in proper airconditioned room)
*depending on proper chilling time >12 hours in good condition chiller, depending on room temperature and humidity of the day. Therefore the display time is not a 100% guarantee but it would withstand display longer than a cream based cake.
→ Real Flowers used based on market best with the colour of your choice in mind
→ Flowers are for decoration purposes only and not meant to be plated as part of the cake for consumtion.
→ Base colour can be chosen, and arrangement placement can be chosen
(with this said, on a 1 tier cake - more likely to be placed at the top part of the cake)
(2 tier cake - placement can be top + middle + bottom | middle only as pictured | top only)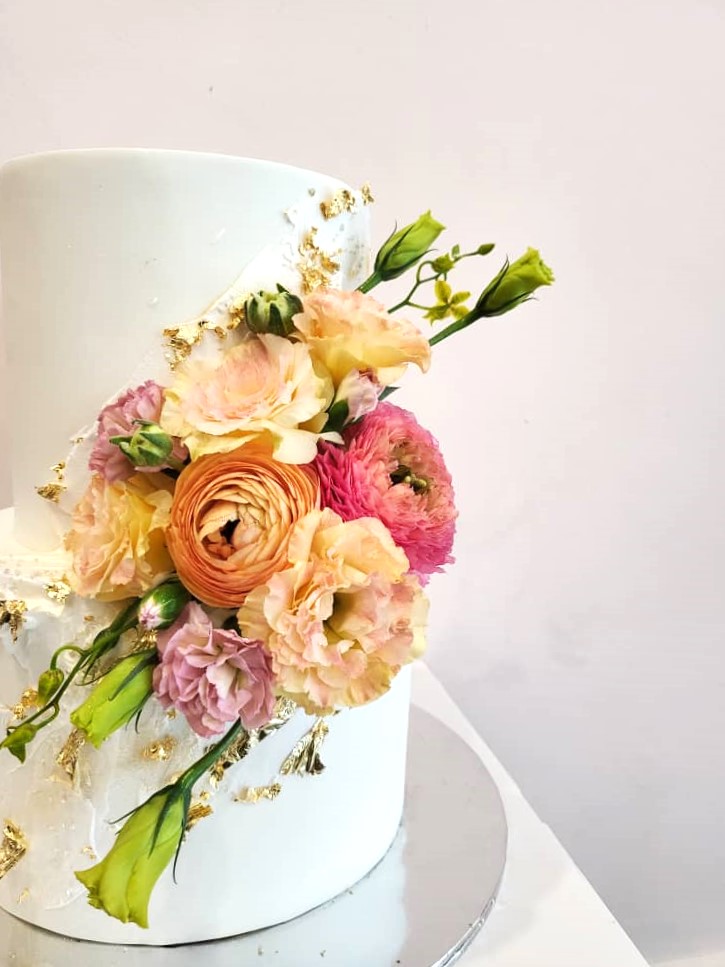 What's in the box
Cake of your choice in suitable box